Çakmaktepe Extension
The Çakmaktepe Extension (80% owned), also referred to as the Ardich deposit, was discovered in 2017. It is part of the Çöpler District and is located approximately 1.5km north of the Çakmaktepe mine and 6km northeast of the Çöpler Mine, allowing future development to leverage existing oxide and sulfide processing infrastructure.
A maiden Mineral Resource was announced in December 2018, and a preliminary economic analysis ("PEA") for the project was included in the 2020 Çöpler District Master Plan ("CDMP20"). In 1Q 2022, we released the results of the independently prepared Çöpler District Master Plan TRS ("CDMP21"). CDMP21 included a Mineral Reserve Case incorporating maiden Mineral Reserves from the Çakmaktepe Extension that extends and expands upon the production profile outlined in the CDMP20. Incorporation of Mineral Reserves at Çakmaktepe Extension (Ardich) adds an additional 1.2 million ounces of gold production into the life of mine profile beginning in 2023 for total development capital of $69 million.
The Company is continuing drilling and technical study activities to further refine and improve on this near-mine opportunity. The 2022 Çakmaktepe Extension drilling plan aims to deliver additional Mineral Reserve and Mineral Resource growth at Çakmaktepe Extension (Ardich).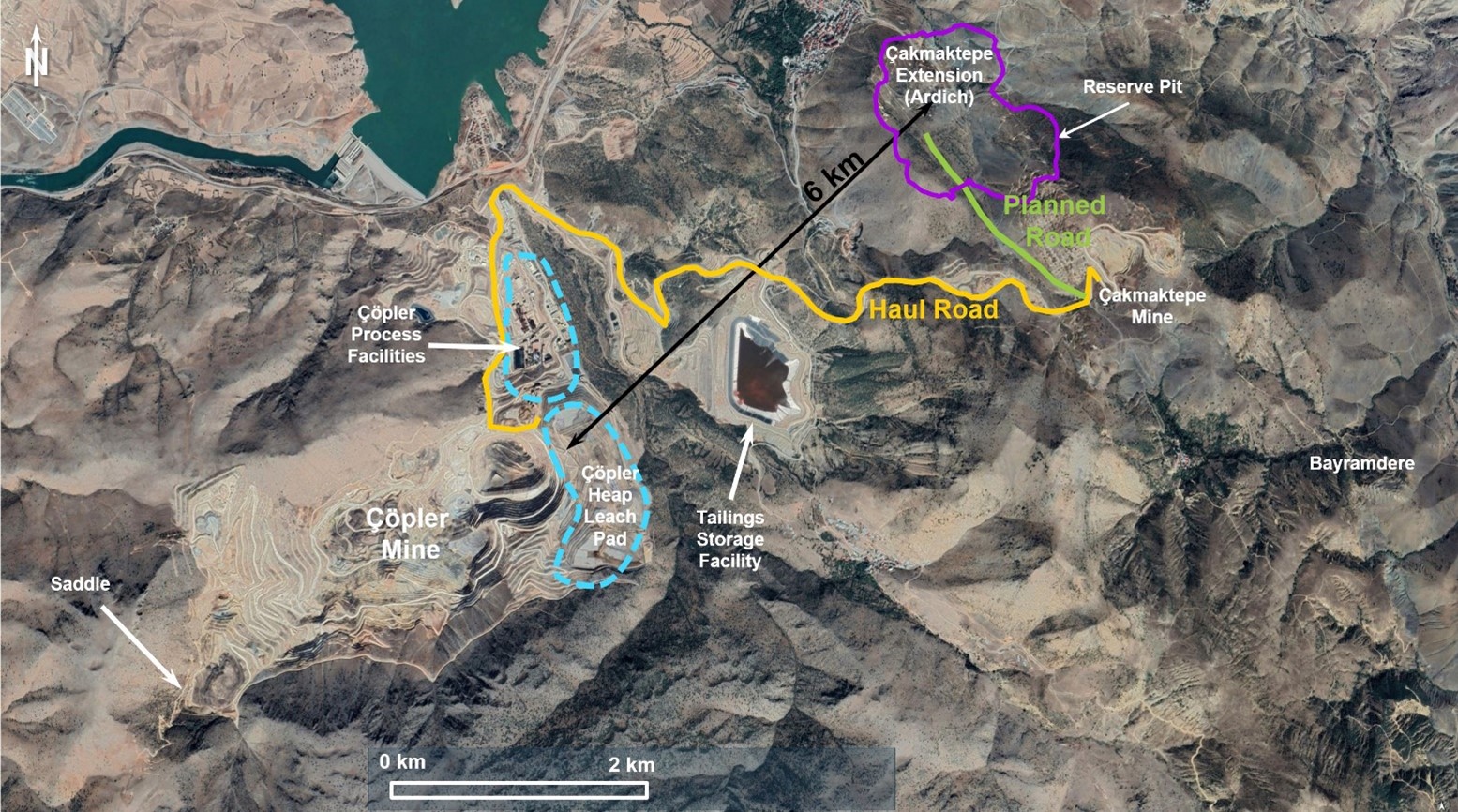 ---
The scientific and technical information concerning our mineral projects on SSR Mining's website have been reviewed and approved by a "qualified person" under S-K 1300. For details on the "qualified persons" approving such information, a description of the key assumptions, parameters and methods used to estimate mineral reserves and mineral resources for SSR Mining Inc.'s material properties included on the SSR Mining website, as well as data verification procedures and a general discussion of the extent to which the estimates may be affected by any known environmental, permitting, legal, title, taxation, sociopolitical, marketing or other relevant factors, please review the Technical Report Summaries for each of the Company's material properties which are available at www.sec.gov.
This page contains forward-looking statements. Please see the following link: Legal.